Yunnan & Sichuan
---
As two of the most fascinating, diverse and colourful provinces in China, Yunnan and Sichuan are utopias of wonder, from the lofty peaks of Jade Dragon Snow Mountain to the colourful calcite pools of Huanglong, to the lovable nature of the Giant Panda.
Members from: $5,175 P.PNon-members from: $5,280 P.PSolo traveller from: $6,010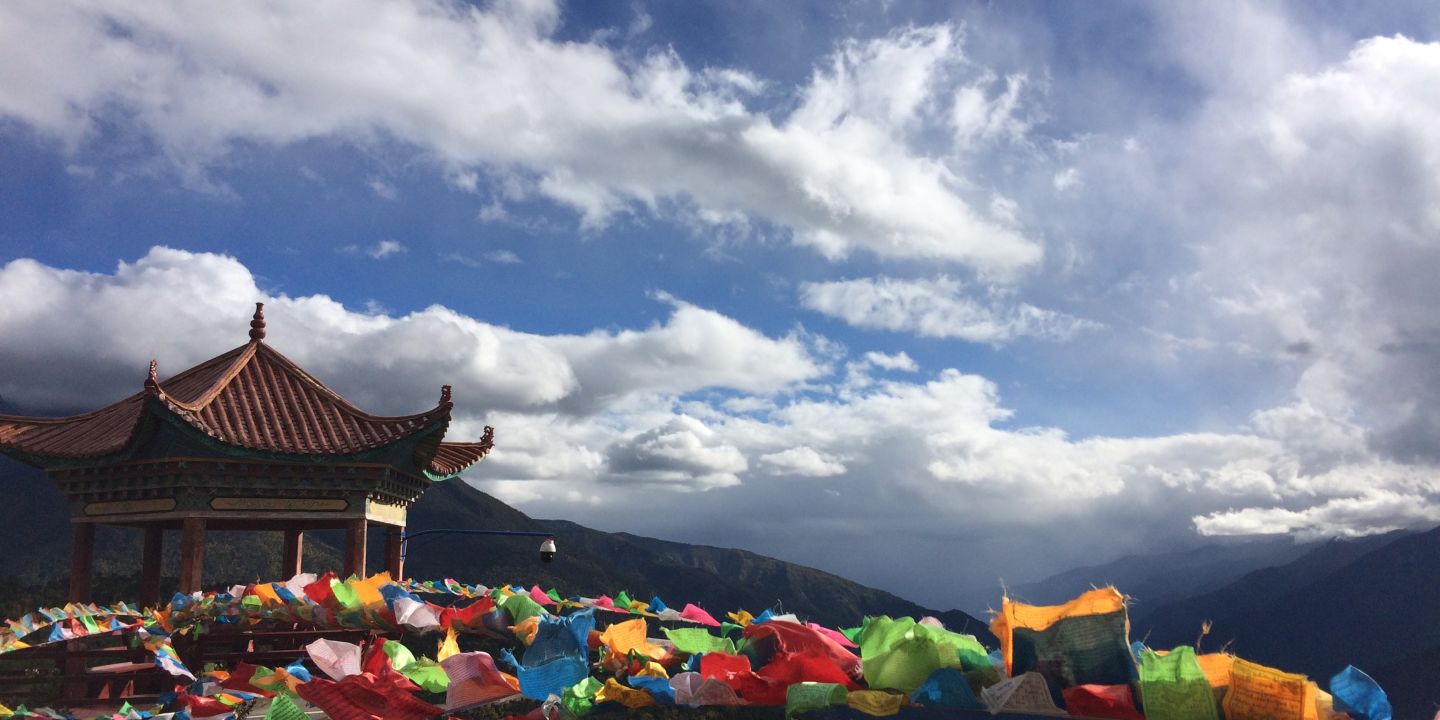 Type

Escorted Touring

Destination

Asia

Supplier

Wendy Wu

Booking Code

WWYS

Departs

Multiple departures available. Enquire for more details.

Company

Wendy Wu
International flights and current taxes

Accommodation

Domestic transportation

Touring with guides and entrance fees

All meals (14 breakfasts, 13 lunches & 14 dinners)

Visa fees for Australia passport holders

YUNNAN - Admire panoramic views around Jade Dragon Snow Mountain

LESHAN - See the awe inspiring Leshan Buddha, the largest pre-modern sculpture in the world

WULONG GORGE - Walk through the picturesque gorge of Wulong

GIANT PANDAS - Come face to face with these lovable creatures at Chengdu's famous Panda Conservation Centre
Our Yunnan & Sichuan itinerary has been intricately designed for those who wish to see iconic sites and magnificent treasures. You'll travel with the assurance that all your arrangements are taken care of, with international flights, accommodation and all the touring listed below. You will be accompanied by our industry-leading National Escorts whose unparalleled knowledge and talent will turn your tour into an unforgettable experience.
Please note for this tour fitness is required:
You'll need to be fit and adventurous to participate in these tours as on some days you will be active for most of the day. The terrain may be more challenging and the activities more physically demanding.

Days 1 2: Australia to Kunming
Fly overnight to the relaxed city of Kunming. Depending on your time of arrival, the rest of the day is yours to start soaking up the local culture.
Meander through the formations of the UNESCO-listed Stone Forest, where towering limestone pillars stand tree-like in a fascinating illusion of woodland. Return to Kunming where you can sample the local delicacy, Across the Bridge noodles, for dinner. Tonight there is also the option to see a colourful showcase of Yunnan's performing arts (at your own expense).
Drive to Dali, a charming town that offers a glimpse at the China of times-gone-by. Begin your touring in the local atmosphere of the fascinating old quarter and lively market. Next visit the age-old Three Pagodas and later this evening, take a stroll down Foreigners' Street.
Spend the morning cruising the mirror-like waters of Erhai Lake, admiring the spectacular scenery provided by the Cang Mountains – keep an eye out for cormorant fishermen. The rest of the afternoon is at leisure, with the option of riding up into the Cang Mountains, an area noted for its diverse flora and fauna, by cable car (at own expense).
Pop over to Xizhou village to browse the local market. Drive to Lijiang set in the foothills of the Jade Dragon Snow Mountain. Visit the Black Dragon Pool, where there are wonderful views of the mountains, before mingling with traditionally dressed Naxi women in the bustling backstreet markets.
Day 7: Jade Dragon Snow Mountain
The magnificent Jade Dragon Snow Mountain incorporates several peaks, the tallest of which soars 5,500 metres. Taking a chairlift, explore one of the gorgeous high meadows and enjoy the amazing vistas. On the way back to Lijiang, admire the fascinating Ming Dynasty frescoes at Baisha and visit the Mu Family Embroidery School.
Day 8: Tiger Leaping Gorge
Over 3,000 metres deep, Tiger Leaping Gorge, with its backdrop of snow-capped mountains, is one of China's most extraordinary sights. The whole area is spectacular – prepare for breathtaking views. Return to Lijiang and explore the old quarter. The quintessential Chinese 'old town' wander the jumble of cobbled streets, precarious wooden buildings and rustic stone bridges.
Day 9: Lijiang – Chongqing – Wulong
Fly nearly 2 hours to Chongqing. On arrival, you will be transferred by coach around 3 hours to Wulong Karst National Geology Park, an area with stunning natural scenery, including towering limestone karsts, deep gorges, caves and natural bridges.
Day 10: Three Natural Bridges & Longshuixia Fissure
This morning you will visit Three Natural Bridges National Park, a rare geological wonder consisting of three natural karst bridges: Tianlong Bridge, Qinglong Bridge and Heilong Bridge. Continue to Longshuixia Fissure, a narrow fault line that has been carved out by the river. The gorge is 5km long and 500m deep. You will climb down several hundred steps, then travel further down by elevator before walking several hundred steps to the bottom of the gorge.
Travel around 6 hours west to Leshan, home of the world's largest stone-carved Buddhist monument, the Leshan Grand Buddha. The remainder of the day is free at leisure.
Day 12: Leshan – Emeishan
Today you will visit the Leshan Grand Buddha, the world's largest stone-carved Buddhist monument. Drive around 30 minutes before taking a short boat ride in front of the statue to grasp the size of this structure. You will spend around 1 hour at Leshan and will need to get on and off the boat. Continue approximately 1 hour to Emeishan, one of the earliest sources of Buddhism in China.
Spend a full day exploring spiritual Emeishan. There are many pathways to allow exploration of the steep cliffs, lofty peaks and towering trees. Take the cable car up to the golden summit from Jieyin Temple. You will walk for approximately 2 and a half hours from Wannian Temple to the Wuxian Gang Parking lot. From here you will be transferred back to your hotel in the evening.
Day 14: Emeishan – Chengdu
In the morning, depart for Chengdu, a drive of approximately 2 hours. On arrival, you will be transferred to the famous snack street in Chengdu – Jinli Street.
A visit to Chengdu Research Base of Giant Panda Breeding allows you to see and learn about China's celebrated icons. See them up close in surroundings that mirror their natural habitat as they chomp through piles of bamboo. A look around the informative museum gives an overview of the reserve's breeding programme. Later take a stroll through People's Park to see Matchmaker's Corner and choose to take tea in a traditional tea house. This evening dine on mouth-watering Sichuan cuisine.
Days 16 17: Chengdu to Australia
This morning is at your leisure before you are transferred to Chengdu airport to board your flight to Australia, arriving home to same or following day.
All of our tour departures include international flights and taxes in the price. Our tour prices are from prices based on per person, twin share and are subject to the availability of specific economy class fare levels. If the dates we have available for this tour don't suit your needs, or you are not sure travelling as part of a group is for you, maybe a Private Tour would be more ideal.