Treasures of Southeast Asia on Sea Princess
---
From Perth (Fremantle), Western Australia, Australia to Singapore
Members from: $2,345 P.PNon-members from: $2,367 P.P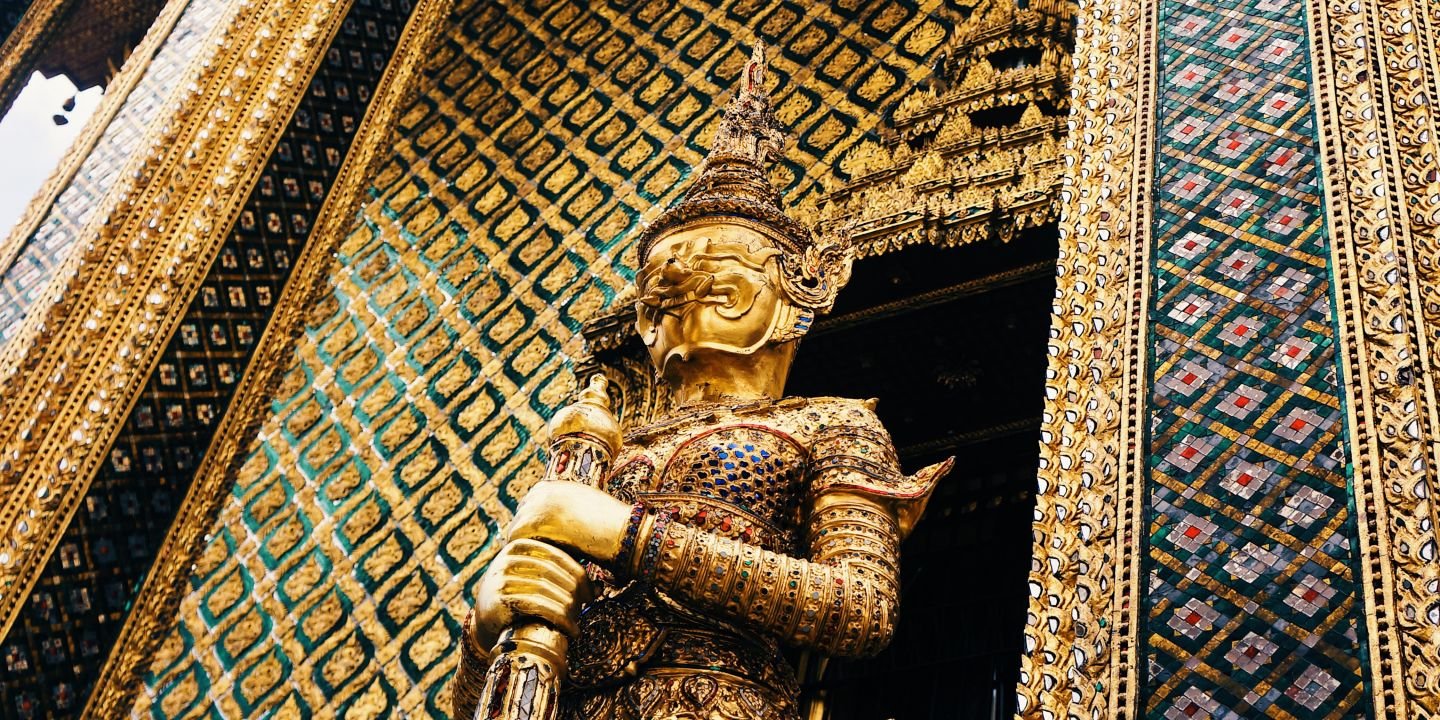 Type

Ocean Cruise

Destination

Asia

Cruise Line

Princess

Supplier

Princess Cruises

Booking Code

C016

Departs

21 September 2020

Company

Princess Cruises
Perth (Fremantle), Western Australia, Australia
Lying at the mouth of the Swan River, historic Fremantle - founded in 1829 - is your gateway to Perth, the capital of Western Australia. Situated on the banks of the Swan River some 15 miles upriver from Fremantle, Perth is a bustling city where soaring high-rises co-exist with elegant sandstone buildings from the colonial era. Life here moves at a slower pace, so during your visit, relax and savor the bounties of Western Australia, from the wonders of the bush to the wineries of the Swan Valley, from excellent shopping to a leisurely cruise on the Swan River.

Perth's explosive growth in recent decades has engulfed the old historic port of Fremantle - some 70 percent of Western Australia's population live in and around Perth.
Passionate about our culinary craft, we're committed to serving you mouthwatering, handcrafted dishes made from scratch throughout your voyage. Be sure to join us at one of our award-winning specialty restaurants to celebrate your next birthday, anniversary or milestone and enjoy tantalizing specialties.
For over a century, Bali has fascinated the Western imagination. The island embodies the very essence of the exotic and mysterious East. Steep hillsides of tropical green reveal terraced rice paddies while plantations of coffee, banana, cacao and fragrant spices line the roads. Monkeys haunt the grounds of a sacred temple in a forest, while traditional villages produce intricately stylized batik, superb jewelry and beautiful paintings. And Balinese dance, with its angular movements and rhythms, remains somehow stirring and shocking. Bali may be accessible, but it remains forever exotic.

For all Bali's scenic beauty, the island has weathered great natural disasters, from the 1963 eruption of Mt. Agung to a massive earthquake in 1976. The island emerged relatively unscathed from the great tsunami of 2004.
Everything you need to refresh body and mind is right on board. Indulge in a manicure, pedicure or a makeover in the salon, or a soothing massage in the Lotus Spa®. Or maybe it's a brisk workout in the fitness center, followed by a little "me time" in The Sanctuary, a tranquil retreat reserved just for adults.
Thailand's third largest island has been attracting international travelers for less than half a century. Before then, this island in the Gulf of Thailand was noted for its coconut plantations and rubber production. Today, Ko Samui's premier charms are its powdery white beaches, its Buddhist temples or wats, and its crystalline waters. Despite the island's increasing popularity, it retains a casual and unspoiled air that offers a bracing tonic to the experienced traveler.

The majority of the island's population resides in Nathorn, Ko Samui's capital. The island's first settlers were a mix of Hainanese coconut farmers and Malay fishermen.
Bangkok (Laem Chabang), Thailand
Laem Chabang is your gateway to Bangkok. This enchanting city on the Chao Phraya River is a magical place where graceful dancers perform in shimmering silk gowns, temples with gold-leaf spires harbor priceless Buddhas and riverboats cruise a maze of canals. The only nation in Southeast Asia to escape colonial rule, Thailand offers a rich and ancient culture that flowered unhindered by Western influence. Proud and strongly nationalistic, the Thai people call their nation Muang Thai - "Land of the Free."

Founded in 1782 by King Rama I, Bangkok is home to more than eight million people. The capital's proper name is Krung Thep - the "City of Angels."
Developed as Cambodia's sole deepwater port in 1964, Sihanoukville - the former Kampong Som - has become a jealously guarded secret of savvy travelers. This still pristine resort on the Gulf of Thailand boasts beautiful beaches and crystalline waters. Offshore islands offer excellent dive sites and some of the world's finest big game fishing. Sihanoukville is also renowned for its excellent cuisine featuring superb seafood.

Sihanoukville is located on a peninsula some 155 miles southwest of Phnom Penh.
Ho Chi Minh City (Phu My), Vietnam
Over three decades have passed since the Vietnam War ended with the fall of Saigon. Today, the name of this bustling metropolis on the Mekong River is Ho Chi Minh City. Yet, the essence of the city, a major trading center since the 18th century, remains unchanged. The air is filled with the cries of street hawkers and honking horns. Bicycles, motorbikes and automobiles fly down the boulevards at dizzying speeds. And everywhere, friendly faces and warm greetings meet you.

The port of Phu My (pronounced "Foo Me") is your gateway to Ho Chi Minh City and the seaside resort of Vung Tau.
Singapore - the very name summons visions of the mysterious East. The commercial center of Southeast Asia, this island city-state of four million people is a metropolis of modern high-rise buildings, Chinese shop-houses with red-tiled roofs, sturdy Victorian buildings, Buddhist temples and Arab bazaars. Founded in 1819 by Sir Stamford Raffles of the fabled East India Company, the city is a melting pot of people and cultures. Malay, Chinese, English and Tamil are official languages. Buddhism, Taoism, Islam, Hinduism and Christianity are the major faiths. Singapore is an ever-fascinating island boasting colorful traditions, luxurious hotels and some of the finest duty-free shopping in the world.
*Please note that prices are listed per person and based on double occupancy. Third and Fourth guest fares apply to the 3rd and 4th guests booked in the same stateroom as the First and Second guests. Prices are subject to change based on availability. Prices shown in AUD. Taxes, Fees & Port Expenses are subject to change and Princess reserves the right to collect any increases in effect at the time of sailing even if the fare has already been paid in full. Credit/Debit Card: we accept Visa and MasterCard (1.1% service fee applies only to credit card payments) as well as Diners and AMEX (2.3% service fee applies). Stateroom views are considered unobstructed unless noted otherwise. Photos, floor plan diagrams, and amenities represent typical arrangements and may vary by ship and stateroom. Certain staterooms may vary in size, decor and configuration. Obstructions do not include certain nautical items like handrails, dividers or ship hardware. For balcony staterooms, the view is determined from the perspective of the balcony railing. Please review Passage Contract for Cancellation Policy.