Sabah In Depth with Anzac Day Escorted By National Seniors Travel
---
Far beyond the urban hubbub of Penang and Kuala Lumpur lies the Malaysian island of Borneo, home to ancient jungles, tropical reefs, deep caves and some of the rarest, most fascinating wildlife in Asia.
Members from: $4,669 P.PNon-members from: $5,715 P.PSolo traveller from: $5,910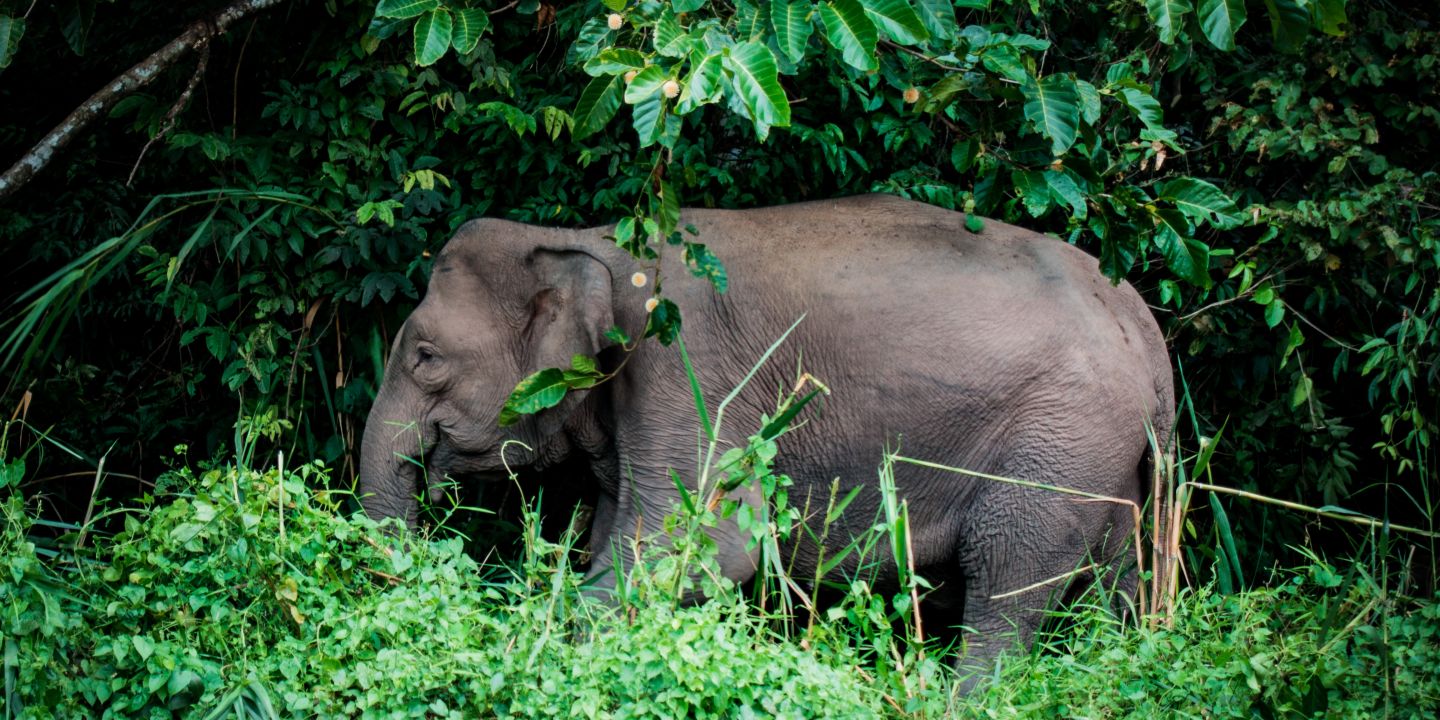 Type

Escorted Touring

Destination

Asia

Supplier

National Seniors Travel

Booking Code

5887976

Departs

20 April 2019

Company

National Seniors Travel
International Return Flights

Fully Escorted National Seniors Travel

Hotel (5 nights) Lodge (2 nights) Resort (2 nights)

Included Meals Breakfast (9) Lunch (4) Dinner (5)

Transport Air-conditioned vehicle transfers throughout

Transport Air-conditioned vehicle transfers with our Group

Guided tour to Deer & Lang caves

Guided tour to Wind & Clearwater caves

Mari Mari Culture Village

Anzac Day Dawn Service

Rainforest Discovery center

Visit to Sepilok Orang Utan Sanctuary

Afternoon Rivercruise

Kinabatangan – River cruise & wildlife spotting

Visit to Guomantong Caves

Visit to Labuk Bay Proboscis Monkey Sanctuary
Breathe the fresh mountain air at Kinabalu National Park The East Malaysian states of Sabah and Sarawak contain some of Borneo's greatest wonders. Covered in thick jungle, the region is known as a sanctuary for endangered wildlife. Float up the Kinabatangan River on the look out for crocodiles, macaques and hornbills, and watch as families of rather comic-looking probiscus monkeys feed at a local sanctuary. Borneo also offers the rare opportunity to get close to the much loved – yet sadly disappearing – orangutan, an experience that stays with many travellers for the rest of their lives.

Breathe the fresh mountain air at Kinabalu National Park
Kinabalu is brimming with lush native flora. Stretch your legs on the walking trails, keeping your eyes open for exotic birds.
Spy the Wildlife at Kinabatangan River Reserve
At this incredible national park, the wildlife spotting opportunities are endless. Lucky travellers see crocodiles, cheeky monkeys and tropical birds in their natural habitats.
Local culture of Borneo
Borneo's East Malaysian states are ethnically diverse, comprised of various indigenous tribes including the Iban and Dusun people, as well as Chinese Malaysians. Although the original inhabitants were animists, Islam made its imprint in the 1400s, and later, Christianity and Buddhism were both introduced. Today, East Malaysia is made up predominantly of Christians and Muslims, and is a culturally conservative place. Cultural awareness is advised as things like bare shoulders for women, public displays of affection and alcohol consumption are frowned upon by most of the population.
19 April - Depart Australia
Day 1: Saturday 20th April 2019 Kota Kinabalu
Fly From Australia to Kota Kinabalu, the capital city of Sabah. An arrival airport transfer is included for group arrival. There is an important welcome meeting at 6 pm today, which you can find details about at the hotel's reception. If you have any free time beforehand, perhaps explore this intriguing city that was born between the Borneo jungle and the South China Sea. Modern-day 'KK' is a lively modern metropolis, having recovered from World War II bombings. The Sabah State Museum is a great place to immerse yourself in its backstory
Day 2: Sunday 21st April 2019 Mulu National Park
Your morning is free to spend at leisure until your departure to Mulu. In the late afternoon, visit Deer Cave and Lang Cave, which are reached by following a scenic jungle walk that follows a three-kilometer plank walk which passes through peat swamp, alluvial flats and limestone outcrops. At sunset you will watch the millions of bats fly out of Deer Cave and see the large ring-shaped formations they make as they circle higher and higher up the cliff face before moving out across the rainforest in spiraling ribbons. You will want to have your camera handy for this magnificent sight.
Day 3: Monday 22nd April 2019 Mulu National Park
Visit Clearwater Cave and Wind Cave today. Clearwater cave is the longest cave in Asia, spanning more than 100 kilometers. Wind Cave is a stop on the way there, along the Melinau River. For lunch, enjoy a simple picnic with your fellow travelers. Evening we will have a BBQ dinner at the resort.
Day 4: Tuesday 23rd April 2019 Kota Kinabalu
Fly from Mulu National park to Kota Kinabalu. Enjoy a drink at sunset at a rooftop bar in Kota Kinabalu and dinner at local restaurant.
Day 5: Wednesday 24th April 2019 Sandakan
After breakfast today, we will take a short drive by minibus to visit the intriguing Mari Mari Cultural Village, nestled deep in the countryside. Here you will see how indigenous ethnic groups of Borneo used to live. The trip there should take less than an hour. This is a rare opportunity to see what the culture and lifestyle was like here in a bygone era. Witness firsthand how the tribes would cook their meals, ignite flame with bamboo, and use a blowpipe to hunt. It's a fun, interactive and educational experience. Afternoon we will take flight to Sandakan where you will be spending the next 2 nights here.
Day 6: Thursday 25th April 2019 Sandakan
Take a short drive to Sandakan Memorial Park for the Anzac Day Dawn Service.
You will have some free time between the Dawn Service and your afternoon activity. You can choose to have a few hours to recoup in your hotel, or speak with your leader in regards to other activities you can do before heading to the Rainforest Discovery Centre.
In the evening travel to the Rainforest Discovery Centre to observe the beautiful red flying squirrels there. These fascinating creatures do not technically fly in the sense birds do, but rather glide from tree to tree with the help of their unique anatomy. With long tails to provide stability, they cover some impressive distances. Afterwards, journey back to your hotel in Sandakan for the evening.
Day 7: Friday 26th April 2019 Kinabatangan
This morning before heading to Kinabatangan river where you will be spending 2 nights stay at accommodation located next to river bank, we will first visit Sepilok Orang Utan Sanctuary for the morning feeding session. Watch and photograph these charming creatures as they swing into view on ropes and vines. It is important not to interrupt the orangutans, to aid in their successful re-introduction. A popular section at the Sepilok Orangutan Rehabilitation Centre, is the outdoor nursery where young orangutans are cared for if born in captivity or when their mothers have been killed. Entry here is included in your admittance. Take the chance to view these young orangutans as they learn how to climb on a specially constructed jungle gym. Afterwards depart to Kinabatangan. At 560 kilometers, the Kinabatangan River is the second longest river in Malaysia. It's also a protected forest reserve, containing some of the highest concentrations of wildlife in Borneo. Later in the afternoon you take a river cruise, hopefully spotting some of the more exotic local creatures. Wild elephants seldom reveal themselves, but crocodiles, macaques, wild orangutan, proboscis monkeys, hornbills and kingfishers are more easily seen. After this short adventure, head back to the lodge to enjoy dinner.
Day 8: Saturday 27th April 2019 Sandakan
You might awake to the call of a Bornean gibbon, or perhaps a hornbill. Enjoy an early morning cruise through the morning fog as the sun rises, searching for more birds and wildlife. Keep an eye out for Long Tail Macaques and Pig Tail Macaques – ask your leader about the difference. When it's all over, a second river cruise, in the afternoon, will be your last chance to photograph or simply marvel at your surrounds.
Day 9: Sunday 28th April 2019 Kota Kinabalu
Its time to say good bye to your jungle lodge and we will head back to Sandakan. Stop by at Guomantong Caves, well renowned for their valuable edible swiftlet nests, which are harvested for bird's nest soup. Birds' nest collection is an ancient tradition, but nowadays locals must have licenses to climb to the roof of the caves, and collect the nests and penalties are imposed on unlicensed collectors. The caves offer a fascinating insight into an eco system built around bat guano – watch out for the smell! We visit the caves by walking along a boardwalk.
Day 10: Monday 29th April 2019 Departure Day
Your adventure comes to an end after breakfast this morning. Transfers to the Airport for Flight back home
*All rates are per person, based on indicated numbers of passengers travelling together as one movement. Cost is valid for travel during 2019 only. Please review all details carefully and confirm at time of booking with your travel consultant. Rates and itinerary subject to availability of accommodation, transport, leaders and other suppliers at time of booking. We reserve the right to amend and requote itinerary if such suppliers are not available. Price is based on airfares from Brisbane. Other cities available on application. National Seniors Travel escort is subject to minimum numbers being achieved. Peregrine Adventures booking conditions will apply. By making payment you are agreeing to the booking conditions: PeregrineAdventure.com/au/booking-intrepid/booking-conditions. Any changes/cancellations/amendments after ticketing may result in airline imposed fees or Nil refund. Min numbers are 10 people for National Seniors to Escort the group.