Nile Valley Highlights
---
The more you see of Egypt, the more you'll want to explore! From the mighty pyramids of Giza, the temples of Abu Simbel, or busy Khan al-Khalili Bazaar, this nine-day journey is a great place to start.
Members from: $2,499 P.PNon-members from: $2,580 P.P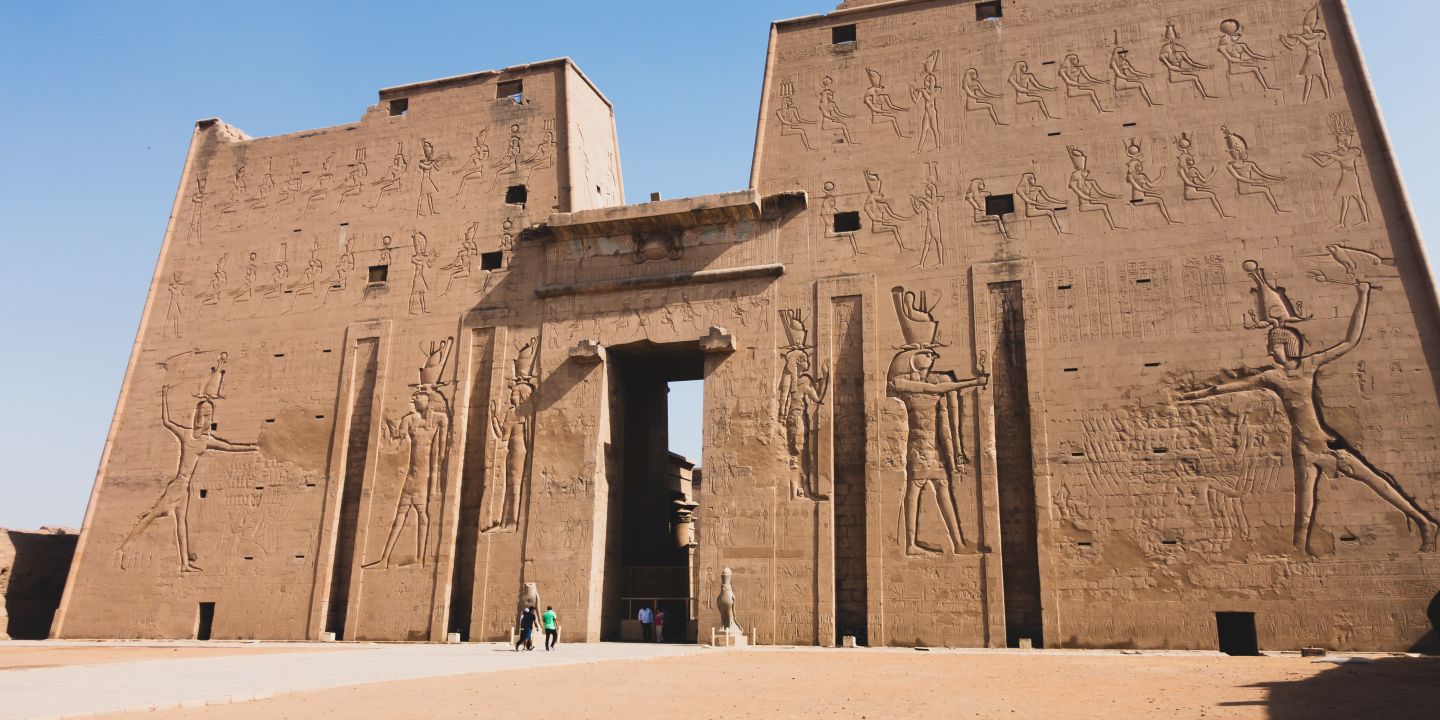 Type

Escorted Touring

Destination

Africa & Middle East

Supplier

Peregrine

Booking Code

115919

Departs

Multiple departures available. Enquire for more details.
Meals: 8 breakfasts, 4 lunches, 7 dinners

Transport: Plane, Private aircon bus, Riverboat, Sleeper train

Accommodation: Comfortable hotel (3 nights), Cruise ship (4 nights Feature Stay), Overnight sleeper train (1 night)

Cairo - The Egyptian Museum

Cairo - The Egyptian Museum headset

Cairo - Pyramids and Sphinx

Luxor - Karnak Temple

Luxor - Hatshepsut Temple

Luxor - Valley of the Kings (3 tombs)

Luxor - Tut Ank Amon Tomb

Kom Ombo - Kom Ombo Temple

Aswan - Philae Temple (Entry)

Abu Simbel - Abu Simbel temples

Abu Simbel - Flights to and from Abu Simbel

Cairo - Gayer Anderson

Cairo - Home Cooked Meal

Cairo - Khan al-Khalili Bazaar

Cairo - Ibn Tulun Mosque
Why you'll love this trip
A day spent among the incredible Pyramids of Giza is only the beginning. This trip packs an impressive number of highlights into just nine days, without compromising on comfort and relaxation.

Explore the famed & mysterious tomb of King Tutankhamun.

Travel to Abu Simbel's monumental temples by plane and marvel at the sheer scale of these stunning structures.

Do like the locals and settle in with a coffee or mint tea amid the chatter and hookah smoke in what's said to be Cairo's oldest coffee shop

A four-night river cruise is the ideal way to experience the Nile. Rest and relax on the sun deck and in the pool while local riverside life streams by

Experience not only the warmth and charm of Nubian hospitality, but also some delicious traditional cuisine

Cairo's Khan al-Khalili Bazaar is an essential Egyptian experience, and you'll have plenty of time to lose yourself in the colours and aromas of this fascinating marketplace.

Enjoy a home cooked meal with a local Egyptian family.

The stone temples of Thebes remain a defining part of the Luxor skyline, and are particularly impressive at sunset.
Arrive at Cairo International Airport and be transferred to your hotel. This is simply an arrival day, so you may arrive in Cairo at any time. Note that hotel rooms are generally only available after midday. The remainder of the day is free to explore the city, but an important welcome meeting will be held at 6pm this evening. Please check the hotel reception for details. Cairo is one of the great cities of antiquity and its history can perhaps be symbolised by two imposing landmarks - the Pyramids of Giza and the Mosque of Mohammed Ali. In free time perhaps get out and explore the busy streets of this city of contrasts, where you can see donkey carts and expensive cars, medieval slums and modern shopping malls.

Please note that the Novotel is a dry hotel. However there are a number of great options to grab a drink and a meal in the surrounding Zamalek area.

Accommodation
Novotel El Borg or similar (1 night)
Day 2: Cairo – overnight train
This morning after breakfast drive out to Giza, home to perhaps the greatest iconic structures ever created by man - the Pyramids and the Sphinx. Instantly familiar yet retaining a mystique and power, getting up close to these incredible pharaonic tombs is captivating. For an additional charge you may be able to go inside the Great Pyramid of Khufu (or Cheops), although occasionally it may be closed to visitors.
The Egyptian Museum is simply one of the world's great museums, home to a stupendous collection of antiquities and the perfect introduction to your tour, exhibiting many of the region's treasures. You will head there after lunch and your expert guide will take you through Egypt's rich and fascinating dynastic history. You will then have some free time to explore on your own; you may wish to visit the Royal Mummy Room (optional and at extra cost).

Afterwards you will return to your hotel, where there is plenty of time to freshen up before you are transferred to the railway station for the overnight sleeper train to Luxor.

Accommodation aboard the overnight train is in two-berth cabins which convert to bunk beds. All bedding is provided on board and western-style toilets are located in each carriage. Your bags will be stored in your cabin, where airline-style dinner and breakfast will be served. However it may be worth bringing some additional snacks, especially if you are vegetarian or have dietary requirements. Your tour leader can help you to arrange this. Despite being a tourist class train facilities are basic. Please also keep in mind general train cleanliness may not be to the same standards you are accustomed to.it may be worth bringing some additional snacks, especially if you are vegetarian or have dietary requirements. Your tour leader can help you to arrange this. Despite being a tourist class train facilities are basic.

Accommodation
Sleeper Train (1 night)
After an early breakfast on board, the train rolls into Luxor. It's a vibrant place with an excellent bazaar, situated close to some of ancient Egypt's most important and extraordinary sights. Travel to Karnak, one of the world's most celebrated temple complexes, built over a period of some 200 years, and some of it dating back to 2,055 BC. Your guided tour of the temple reveals its finest sections.
Later you will be transferred to your Nile cruise boat, which will be your home for the next four nights. You can relax by the pool on the boat or explore the town. For the rest of the afternoon and evening you will be free to relax, shop in the bazaar (open until quite late) or perhaps experience the atmosphere of a local tea house.

Notes: Audits were carried out on balloon operators within Egypt to confirm the safety of their operations, unfortunately we were not able to ascertain the safety standards of these balloon operators therefore, we are not able to recommend or assist in the booking of any balloon excursions.

Accommodation
Riverboat (Feature Stay) (1 night)

Included Activities
Luxor - Karnak Temple
Day 4: Valley of the Kings – Luxor – Nile Cruise
Rise early this morning and head into the Valley of the Kings. Buried under the arid hills here are over 60 tombs of pharaohs, many richly decorated with reliefs and paintings. Explore this sprawling and spectacular place where discoveries are still being made. Tutankhamun's final resting place is also located here, and you'll have free time to visit it. Your guide will explain the funerary rites of the ancient Egyptians and significance of the many paintings and hieroglyphics. You will visit three royal tombs and then continue to the Temple of Queen Hatshepsut, set in a spectacular natural amphitheatre. Your final stop is the Colossi of Memnon – giant statues that were once part of an impressive colonnade. Enjoy lunch upon your return to the boat. There is time to relax on deck or in your cabin before you set sail for Edfu. Generally the journey from Luxor to Edfu is from 1 pm to 11 pm. Departure time may vary, depending on river traffic – please refer to the note regarding cruise schedules in the 'Other Information' section. You will pass through Esna Lock, which can sometimes be a slow process depending on the number of vessels waiting to get through, and continue your journey upstream.

Accommodation
Riverboat (Feature stay) (1 night)

Included Activities
Luxor - Hatshepsut Temple
Luxor - Valley of the Kings (3 tombs)
Luxor - Tut Ank Amon Tomb
Morning finds you moored near Edfu, a beautifully preserved temple dedicated to Horus. Please see the special information below regarding visiting the temple.

Continue travelling upriver, relaxing on the sundeck and taking in the surrounding sights – desert hills forming a backdrop to lush riverbanks, fishermen casting their nets and farmers working their land.

This afternoon we will arrive at Kom Ombo temple (about 45km north of Aswan city) which sits picturesquely ruined on the river's edge and provides an interesting insight into the Greco-Roman period.
The temple was built approx. 181BC and is dedicated to 2 Gods; Horus the protection god and Sobek fertility god linked to the Nile Water . The temple consists of 2 identical northern sections the North and South each dedicated to either god.
In the Sobek section recent discoveries have been made of mummified Crocodiles, which are now displayed in the Crocodile museum attached to the temple - don't miss it!

Board your boat again at around 6pm and continue to Aswan, arriving at around 9.30 pm.

Accommodation
Riverboat (Feature Stay) (1 night)
Meals Included
Breakfast
Lunch
Dinner
Explore Aswan today, Egypt's southernmost city. Its easygoing charm is due in no small part to its large Nubian population. Depending on your arrival time, you may visit the beautiful Temple of Isis (the Goddess of health, marriage and wisdom) that was rescued from the rising waters of the Nile and relocated on Philae Island (alternatively you will visit it tomorrow). It's a marvel of decorative pylons featuring some of Egypt's finest carvings – definitely one of the real gems of Upper Egypt. Access to the temple is by small motorboats. The rest of your day will be free to wander, and Aswan is a great place for it. The Nubian Bazaar is a must, while the excellent Nubian Museum is recommended by many. The waterfront promenade, or Aswan's 'corniche', runs alongside one of Nile's most appealing stretches and is the perfect place to stop for a mint tea. Watch the waterfront come alive at dusk, as families are out strolling, socialising and relaxing along the corniche.

Accommodation
Riverboat (Feature Stay) (1 night)

Included Activities
Kom Ombo - Kom Ombo Temple
Aswan - Philae Temple (Entry)
We depart early this morning to visit the iconic Abu Simbel by plane. With the four gargantuan statues of Ramses guarding the Great Temple, this is one of Egypt's most memorable sights. The rest of the day is free for you to make your own discoveries. A popular afternoon option in Aswan is a sailboat ride around the islands in a traditional felucca, stopping off at the botanical gardens on Kitchener's Island. Alternatively travel to the Monastery of St Simeon, an abandoned 7th-century fortress monastery located in the desert on the Nile's west bank. Your tour leader will be on hand to help you arrange any excursions. Alternatively, you may prefer to simply relax by the hotel pool or do some shopping in the local bazaar. In the evening you will visit a Nubian village and enjoy the warm hospitality (and cuisine) of these locals. You will also be treated to some Nubian dancing, and may even have the chance to try some moves yourself.

Accommodation
Hotel Basma or similar (1 night)

Included Activities
Abu Simbel - Abu Simbel temples
Abu Simbel - Flights to and from Abu Simbel
After breakfast you will be transferred to Aswan airport for the short flight back to Cairo (approximately 1 hour and 15 minutes) where you will be met and taken to your hotel. Today you will dive into another layer of Egyptian history: medieval Cairo. Head to Khan al-Khalili Bazaar, Cairo's oldest mosque and the Gayer-Anderson Museum. The 'Khan', sprawling around an old area known as Al-Azhar, is a quintessentially Cairo experience – a warren of alleys with stalls serving up a succession of intoxicating scenes. It retains a distinctly medieval feel. You will explore the gold market, 'perfume street' and the spice market, where heady aromas hang in the air like a thick blanket of Damascene cloth (which can be purchased next door in the cloth market). The gorgeous 9th-century Ibn Tulun Mosque is one of the oldest and largest in Egypt, possibly its most beautiful too. Its perfectly proportioned courtyard and distinctive minaret make it a masterpiece of Islamic architecture. Nearby stands the Gayer-Anderson Museum, housed in two fine old villas and vaunting a fascinating collection of Arabic artefacts, furniture and memorabilia. Also dont miss the chance to drink arabic coffee or mint tea from Cairo's oldest cafe, it has a long history and fantastic atmosphere.
This evening you will get to share an authentic Egyptian meal with a local family. Visit a family home, chat with the local family members about life in the Middle East, and learn some of your favourite traditional Egyptian dishes while enjoying a delicious dinner

Accommodation
Novotel El Borg or similar (1 night)

Included Activities
Cairo - Gayer Anderson
Cairo - Home Cooked Meal
Cairo - Khan al-Khalili Bazaar
Cairo - Ibn Tulun Mosque

Meals Included
Breakfast
Dinner
Your trip will come to an end today after breakfast. Check-out time is usually around 12 noon and you are free to leave at any time. If you have arranged a private airport transfer you will be advised of the pick-up time.
Additional accommodation can be pre-booked if you wish to spend more time exploring Cairo..

Meals Included
Breakfast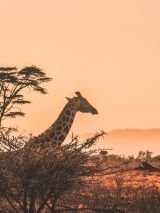 Members from: $8,815 P.P Twin Share
Our trip prices are subject to variable and seasonal pricing, both of which are standard practice within the travel industry. This means our trip prices may vary at any time in accordance with demand, market conditions and availability. It is likely that different passengers on the same trip have been charged different prices. Your best option if you like the price you see is to book at that time. Any reduced pricing or discounts that may become available after you have paid your deposit will not apply. If you wish to cancel your booking to take advantage of a cheaper price, full cancellation conditions apply. The most up to date pricing is available on our website. Prices are based on currency exchange rates as of June 2018; note that prices may vary depending on which currency the booking is made. We reserve the right to impose surcharges up to 56 days before departure due to unfavorable changes in exchange rates, increases in airfares or other transportation costs, increases in local operator costs, taxes, or if government action should require us to do so. In such instances we will be responsible for the any amount up to 2% of the trip price and you will be responsible for the balance. If any surcharge results in an increase of more than 10% of the trip price you may cancel the booking within 14 days of notification of the surcharge and obtain a full refund. Air Passenger Duty is included in the price of your air inclusive trip. Please note that a surcharge may be applied to all purchases made by credit card.