Iran: Women's Expedition
---
Discover the beauty of Iran and experience its culture from the female perspective
Members from: $3,475 P.PNon-members from: $3,545 P.PSolo traveller from: $4,670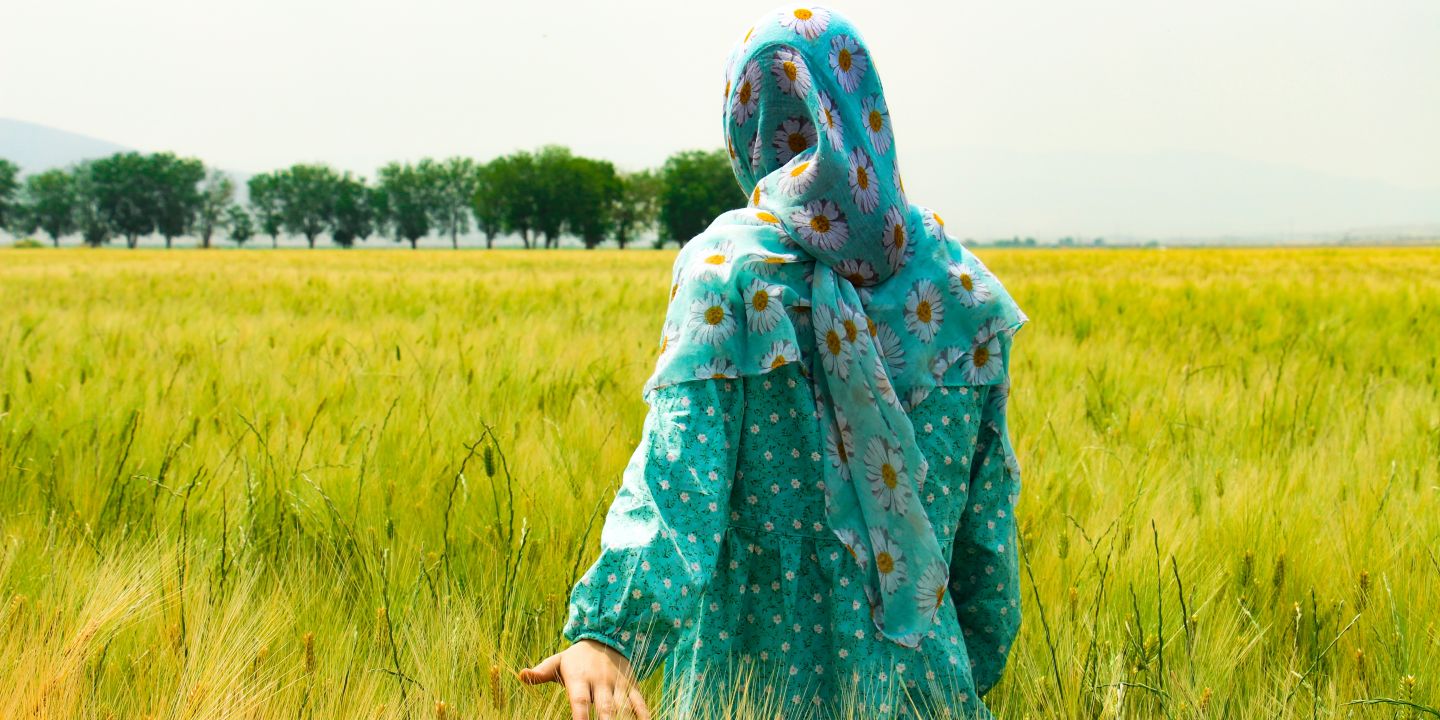 Type

Escorted Touring

Destination

Africa & Middle East

Supplier

Intrepid

Booking Code

HPSF

Departs

Multiple departures available. Enquire for more details.

Company

Intrepid
Meals - 10 breakfasts, 6 dinners

Transport - Overnight train, Private Mini Bus, Local VIP Bus, Subway

Accommodation - Hotel (8 nights), Guesthouse (1 night), Home Stay (1 night)

Shiraz - Cafe visit

Shiraz - Women's only park

Persepolis - Entrance and Guided tour

Shiraz - Shahcheragh guided tour

Shiraz - Bakery visit

Shiraz - Women's only Yoga Class

Esfahan - Khaju & Si-o-seh Pol Bridges

Esfahan - Jameh Mosque

Esfahan - Safavid Chehelsetoon Palace visit

Tehran - Market shopping & Persian cooking class

Tehran - Orientation walk

Yazd - Fire Temple and Towers of Silence visit

Yazd - Jameh Mosque of Yazd

Yazd - Gheimeh Yazdi, Cooking Class (Dinner)

Yazd - Gheimeh Yazdi, Cooking Class (Dinner)

Shiraz - Nasir al Molk Mosque

Shiraz - Women's only Beauty Salon

Shiraz - Home cooked meal
Join Intrepid on our first ever female-only, female-led 12-day expedition through Iran. Designed to allow travellers a unique opportunity to discover the customs, food, challenges and lives of local women of Iran through a range of experiences otherwise off limits to our normal mixed gender groups. Although gender segregation is not typically Iranian, strict dress codes imposed by Islamic Law have meant many places & ways of life have become segregated by default. Step inside the hidden world of an Iranian beauty salon, wander through a female only park, and travel by public transport in the female-only carriage of the metro, local buses and an overnight train. Experience rural nomadic life with Qashqai people, meet young female entrepreneurs, and learn secret recipes from those in the know. This trip will expose you to a range of fascinating local women; young, old, religious, conservative, rural, modern and liberal. We would love to open up these real life experiences to all our travellers; however, in order to operate in a socially responsible and culturally sensitive manner this is simply not possible. At least not yet! If you're interested in travelling to Iran on a similar itinerary, check out some of other group departures or speak to your booking agent about a tailor-made itinerary.
Why you'll love this trip
Shop for, prepare and enjoy a five-course meal at a local cooking school in Tehran. It's a chance to not only experience a lively Iranian bazaar but learn age old secret recipes from local women.

Enjoy a picnic in one of Iran's increasingly prevalent women's-only parks, one of the few places women can enjoy the sunshine without a hijab

Immerse yourself in rural nomadic life on a beautifully remote homestay with the Qashqai people. Enjoy a meal, sing songs, try on the local dress, and give bread-baking a go

Step inside the fascinating hidden world of an Iranian beauty salon. You'll see that these oases for many local women

Travel by public transport in the female-only carriage of the metro, local buses and an overnight train

Join a female scarf shop owner in Tehran to learn the many different ways of tying and wearing the iconic Middle Eastern garment

Experience the wondrous remains of the ancient capital of Persepolis – the scale and grandeur will leave you in no doubt that this was once the centre of the known world.

While summer is a tempting option, there's the equally attractive option of beating the crowds and going in winter. It's actually our favourite time of year to experience this magical country so consider booking on a departures that runs during the cooler months of December through to February.
Welcome to Iran. You will be met on arrival at Shiraz International Airport and transferred to your hotel. The adventure starts with a welcome meeting at 12 pm. Many travellers arrive in Iran with a perception that's way off compass. There's an idea that it will be like, say, Saudi Arabia – that women are not allowed to drive, that they can't work or get an education, that they are highly conservative and religious. And there's no doubt that in Iran you will see very conservative, religious women dressed head-to-toe in the 'Chador' (meaning 'tent' in Farsi). But with half of Iran's population younger than 35, you'll find far more young Iranian women with head scarfs pushed back low on the head, bright coloured clothing (some of it figure-hugging), high heels, and an immaculately made-up look with red lipstick and nails. Parks exclusively for women are popping up all over Iranian cities. It is one of the few places women can exercise, picnic or simply enjoy the sun hijab free. You'll head to one with your leader for a stroll, a chat to the locals or perhaps a picnic. In the evening, dine in a traditional restaurant for a taste of some local dishes. Follow this with a visit to one of the many fashionable cafes which are quickly becoming a popular hang-out for young Iranians.
Rise early and head to a local bakery to sample some fresh bread, before driving to Iran's premier attraction, Persepolis (approximately 1 hour) .Once the centre of the Persian Empire and one of the great cities of the ancient world, Persepolis was constructed in the reign of Darius I and took more than 150 years to complete. On the way back to the hotel we will make a special stop to visit the Shahcheragh shrine (Mosque). Shāh Chérāgh (Persian: شاه چراغ ) is a funerary monument and mosque in Shiraz, Iran, housing the tomb of the brothers Ahmad and Muhammad, sons of Mūsā al-Kādhim and brothers of 'Alī ar-Ridhā. Enter the female only section of the Mosque and have a talk with a female specialist guide who will explain more about the religious importance of the shrine, and the Islamic faith in general. Later, in the evening, we'll head to a popular gym to join a yoga class with local women. Yoga studios, gyms, swimming pools are among the 'private' spaces which have become segregated by default in modern Iranian life. They're safe and legal places where women can remove the Islamic dress, be themselves, and relax – without moral reprimand from the stricter elements in their society. Afterwards, enjoy a sample of some popular local street food.
Travel by local VIP bus to one of Iran's highlights, Esfahan (500 km; approximately 6–7 hours). We'll arrive in the late afternoon. Esfahan is simply one of the finest places in the Islamic world. A 16th-century rhyme called it 'half the world' and, after spending a few days here, you might agree. There's an abundance of fine Islamic buildings, most of which are covered with the blue mosaic tiles Iran is famous for. There's also an enormous bazaar, the perfect place to shop for exquisite Persian carpets. Or you can relax by the tranquil gardens, picturesque bridges and superb palaces. This evening, take a stroll down to the Zayandeh River and have a look at its historic bridges, which appear to have been lifted straight out of a fairytale. At several of the bridges local people gather to talk, drink tea and sing beautiful folk songs. It's a magical place to while away some time, and one of the most atmospheric places in all of Iran.
Start the day with a half-day tour of the city, visiting the UNESCO heritage-listed Naqsh-e Jahan Square and the exquisite Sheik Lotfollah Mosque. At the latter site, your guide will you give you an insight into life under Persia's greatest ruler, Shah Abbas. The tour starts at the immense Imam Square (formerly Naqsh-e Jahan Square), the second-largest square in the world. Surrounding the square are several grand buildings, such as the Ali Qapu Palace, Sheikh Lotfollah Mosque, Qeysarieh Portal and the majestic Imam Mosque. Located in the west of Imam Square, the Ali Qapu Palace covers six floors and was originally built as the main palace of Shah Abbas. In the afternoon, explore the atmospheric bazaar with its wonderful scents and spices, musical merchants' cries and, of course, thousands of locals bargaining for their most desired items. Walk the covered lanes of this sprawling marketplace, where shafts of light filter through celling and lattice, and browse for fabrics, spices, jewellery and other treasures. Along the way, we'll stop for a cup of tea in a old teahouse.
Travel to Tehran by public VIP bus (450 km; approximately 5–6 hours).
On arrival check-in to your hotel and freshen up.

Later this afternoon, embrace the lively Behjat Abad Market for an evening food adventure. Shop for fresh seasonal produce and fragrant spices. Then head over to the cooking school where one of the local female cooks will teach you how to create some of the most delectable Persian dishes.This class will include Tahchin and another side dish called Morasa polo, with appetizers like Mirza Qasemi, salads, and an Iranian dessert; Sholeh Zard.

Once the wafting aroma of the delicious meal dissipates the kitchen, we'll set the table and gather for a huge Persian feast as we chat and exchange experiences with these women.
Head out on a walking tour with your leader. Check out some of the small boutique fashion retailers that are popping up; you may have noticed by now that skirts and dresses are becoming increasingly common. Stop by a scarf shop and learn a few new techniques by which to tie a headscarf. Then experience the local metro, sitting in the women's only section. Later on, why not embrace the Iran's burgeoning cafe culture and visit one of many modern coffee shops inspired by images of the west on Pinterest and Instagram.

Afterwards, head back to the hotel to freshen up before your overnight train journey. Although gender segregation as such is not a product of Iranian culture, strict dress codes imposed by Islamic Law have meant many places and ways of life have become segregated by default. Women can and often do opt to travel in a female only compartment of trains, buses and subways. This evening we will be travelling in the women-only compartment of the train. You may find the dress code far more relaxed in this domain.
One of Iran's most alluring cities, Yazd is the heart of the Zoroastrian religion. On arrival, set out on a walking tour visiting the Jameh Mosque, notable for its fine mosaics and beautiful exterior. From here you are ideally placed to explore the older parts of the city, which are some of the oldest on Earth according to UNESCO. Walk the narrow kuches (lanes), past simple courtyards and the ornate doors of the mud brick buildings. One of the most distinctive features of Yazd are the wind towers ('badgirs') that capture even the softest of breezes and send them to the buildings below; it's a kind of forerunner to modern air-con. The water museum shows how the quants (underground water channels) brought water to the city from the mountains for thousands of years. You will also visit the Fire Temple and Towers of Silence, both vestiges of the city's Zoroastrian heritage. In the Zoroastrian religion, fire and water are agents of ritual purity, and the fire in the Atashkadeh Fire Temple is said to have been burning continuously since 470 AD.
Today you have the choice of taking an optional excursion outside of Yazd, which includes the impressive Kharanak mud brick village, Chak Chak fire temple, and the Meybod citadel. The impressive town of Kharanak is believed to be 1,000 years old and you can explore the abandoned structures of this hillside settlement, peering into the houses of wealthy merchants and hammans (bathhouses). You will also explore the valley and nearby mountains and get great pictures of the aqueducts that formed part of the underground water system. The system is still used to irrigate the fields here – great shocks of green that sit against the brown desert. Chak Chak is one of the most important Zoroastrian pilgrimage sites in Iran, and you'll climb up the mountainside to reach the fire temple – your efforts rewarded with wonderful views. Chak Chak means 'drip, drip', named for a trickle of holy water that drips inside the temple. After lunch, check out Narin Castle, thought to be the oldest mudbrick structure in Iran, and explore the still growing town of Meybod before returning to Yazd. If you're after a more relaxing day, then you can simply stay at the hotel – a traditional 19th-century traditional mansion – puff on a qalyan or try the local favourite, camel fesenjun, in the shady courtyard.
Head towards the town of Eghlid. In ancient times Eghlid acted as the principal gateway from the north to Persepolis, as other routes were too mountainous and difficult to pass. After checking into the hotel, we head out to visit Sassanid Empire ruins which date back 1,800 years, a Zoroastrian 'Tower of Silence', and the sacred shrine of Eghlid. Zoroastrianism, which dates back over 4,000 years, was the state religion of Iran before the arrival of Islam. Followers believe there is one God called Ahura Mazda (Wise Lord), and they worship communally in a Fire Temple or Agiary. The intriguing Towers of Silence are part of the Zoroastrian tradition. The towers are raised circular structures where the dead are laid out to be picked clean by scavenger birds.
Continue towards the Fars Province, an area famous for its nomadic people. Here the barren landscape provides a stark contrast to the vibrancy and hospitality of its inhabitants. Iran has over 500 different nomadic tribes; the largest, the Qashqai, are Turkic pastoral nomads who winter near the Persian Gulf and summer on the central Iranian Plateau. The area north of Shiraz has been the home of nomadic tribes for centuries. Migration was a way of life and herding cattle, sewing carpets and embroidery formed the basis of these tribal economies. Today most of the nomads are more settled in the villages in the region but local tradition still prevails. We spend this evening in a simple local village home. Discover traditional costumes, share a meal, some stories, a song or two and perhaps even learn how to make local bread with our host.
Make your way back to Shiraz, the 'City of Flowers and Nightingales' which has managed to retain its provincial, relaxed atmosphere. There we visit the colourfully decorated Nasir-ol-Molk Mosque, where sunlight streaming through stain glass windows fills the interior with kaleidoscopic colours. This afternoon we step inside the hidden world that is the Iranian hair salon.The hijab comes off, the conversation is lively, and the music is blaring. Treat yourself to a manicure, or perhaps a wash and blow wave. In post-revolution Iran, opening a beauty salon was one of the most conventional ways for Iranian women to attain financial independence. Often the basement of a building, or an extra room in the house, would be converted for this purpose. Off limits to men, these salons have become oases for many of Iran's women. Head to the supermarket with your leader to shop for ingredients before invited into a local home to cook and enjoy a meal. Such a first-hand experience of local life is a highlight for many travellers in Iran.
With no further activities planned, you're free to depart at any time. Checkout time is 12 midday.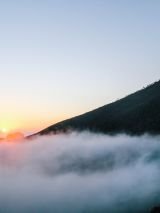 Members from: $12,539 P.P
Our trip prices are subject to variable and seasonal pricing, both of which are standard practice within the travel industry. This means our trip prices may vary at any time in accordance with demand, market conditions and availability. It is likely that different passengers on the same trip have been charged different prices. Your best option if you like the price you see is to book at that time. Any reduced pricing or discounts that may become available after you have paid your deposit will not apply. If you wish to cancel your booking to take advantage of a cheaper price, full cancellation conditions apply. The most up to date pricing are available on our website. Prices are based on currency exchange rates as of June 2018; note that prices may vary depending on which currency the booking is made. We reserve the right to impose surcharges up to 56 days before departure due to unfavourable changes in exchange rates, increases in airfares or other transportation costs, increases in local operator costs, taxes, or if government action should require us to do so. In such instances, we will be responsible for any amount up to 2% of the trip price and you will be responsible for the balance. If any surcharge results in an increase of more than 10% of the trip price you may cancel the booking within 14 days of notification of the surcharge and obtain a full refund. Air Passenger Duty is included in the price of your air inclusive trip. Please note that a surcharge may be applied to all purchases made by credit card.